Zan Perrion is an internationally acclaimed writer and professional speaker with a wonderful ability to inform and inspire audiences toward excellence in all aspects of life.

Over the years, his name has become synonymous with a more natural and enlightened form of interaction between men and women… the ars amorata, or "the art of love."
Zan's early writings and concepts have heavily influenced today's international "seduction community." Frequently featured as a guest and presenter in many parts of the world, he has never varied from his concept of a more "natural" approach to women, dating, and life.
Zan's seminars and events sell out immediately and have garnered impressive reviews in every city they have been held, including Montreal, Toronto, Los Angeles, Las Vegas, New York, London, Panama, Tokyo, and Cape Town.
Author Neil Strauss devoted an entire chapter to him in his New York Times bestseller The Game: Penetrating the Secret Society of Pickup Artists, calling Zan "…the undisputed heavyweight of the genre… in four years, he never once asked for advice, he only gave it."

David DeAngelo (of Double Your Dating) has called Zan "an example of a true natural". Mystery (of VH1's The Pickup Artist) has proclaimed, "I want to be like Zan!"
Seattle's Komo TV has called him "The World's Greatest Seducer". And in 2007, Zan played himself in the movie Let the Game Begin, starring Adam Rodriguez (of CSI: Miami), Thomas Ian Nicholas, Stephen Baldwin, Michael Madsen, and Lochlyn Munro.
Zan has also been a guest on many radio and television programs, has been featured in numerous newspaper and magazine articles, and is a regular dating advice columnist for both Bobbi and UMM magazines.
In addition, Zan is frequently invited to give lectures at colleges and universities around the world, including UC Berkeley, McGill University, and Queen's University, among others.

His biggest fans at the end of the day, however, are not men, but women. This is because he subscribes to the notion that all women are beautiful. Every woman he has ever been connected with still consider him a beautiful part of their lives. Click here for the Part 1 of the interview.
Continuation…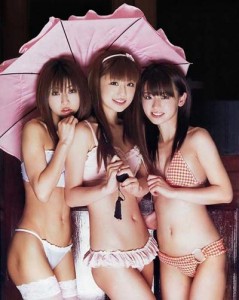 Let's get specific. Would you begin a conversation with a woman in her 20s, the same way you'd approach a woman your own age?
No. The first thing I tell the 25-year-old woman is my age. It sounds counter-intuitive, but I actually learned this from a guy who was 48 years old. He told me, "The first thing I tell a young girl is my age." Within the first 30 seconds, essentially.
I didn't believe him. Then I saw him in practice, actually doing it. He'd say, "So what's your name?" She'd tell him, "Susan," and then he'd say (playfully) "Y'know, I'm old enough to be your father, Susan, so this is never going to work."
He'd make a joke like that, within the first minute that he was talking to her. That type of self-deprecating humor can be very confident humor, and it puts it out there. As I said it earlier, when age ceases to be an issue for you, it ceases to be an issue to her. I learned that, and I've used it ever since. In my 30s I used to do the same as most guys
skirt around the issue. Now I tell the 23 or 25-year-old, "I'm too told for you, it'll never work," in a joking, smiling, winking type of manner. It's a powerful thing to present, because it shows a lot of confidence.
Are there certain venues you'd suggest to older guys who want to mix it up with younger women?
The guys that are older tend to not want to go to thumping, loud clubs. They're just not interested in that. They're not having fun; they don't want to bounce around in a sweaty tee-shirt. The natural extension of that is they'll want to gravitate towards more upscale lounges, quieter venues, places like restaurants.
As far as the venues go, I'd never advise a guy interested in younger women to go to the university hangout and act like he's 21, and bounce around with the rest of them. The guy has to be true to who he is, what he wants to be involved in, and if he goes to environments in which he's not comfortable, it's not going to be congruent.
I've worked with students who feel awkward in any social situation where they're hoping to interact with younger women. Talking to younger women at a bookstore, the mall or a coffee shop feels like a stretch to them. Is there a type of environment where these guys can feel more comfortable starting conversations?
Well, if you're not comfortable going to the mall, or coffee shops, or going to clubs sometimes, interacting with younger women is just not going to happen as often as you'd like it to. If you want to meet younger women, you'll have to go to where they congregate. That's just how it works. And so, you have to be prepared for those types of environments.
How do you prepare? Do you have any specific tips such as how a man should dress?
You don't want to be putting your baseball cap on backwards and wearing baggy pants (laughs). Dress in the manner of a man who has seen adventure in life. That means a way that you're comfortable with, and still stylish and put together. Get some advice from women on what looks good on you, and try to dress to maximize that.
Don't try to dress outside of your age maximize the sophistication of your age and convey a bit of an adventurous spirit. You're a man of experience who has seen things. You're on an adventure that women will want to go on with you. That's how you want to come across.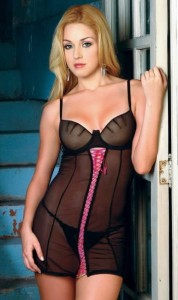 Is it necessary to "tailor" your conversational strategy when you're talking to a 25-year-old, versus a woman who is substantially older?
That's a good question, because a lot of the stuff that's taught today [by seduction coaches] involves memorizing a lot of different stories, and interesting things to say, so that you're bombarding her and there isn't any "dead air." I believe it's better to come across as a man of purpose and adventure, who is not masking his age, and be massively curious about who this 25 year old woman is. Be curious in a way that is engaging, and comes from your center. It isn't about you bombarding her with one-sided conversation.
The feeling should be like, "I know who I am, and I'm confident in that now tell me something interesting about you." That's the way the conversation, in concept, should flow. It's a very attractive, powerful way of presenting yourself. You're not bombarding her with facts and figures about your life, and what you've done. That will come across in your presence, your experience in the way you view the world, and the way that you move.
What about when it comes to closing the deal whether it's getting her phone number, lining up a date, or trying to take her home? Does her age play a role in how you should try to achieve this?
There is a difference between women in their 20s, 30s and 40s. A 20-something is very likely looking for someone she wants to spend the rest of her days with. She's thinking of the concept of someone that will share parenthood with, a guy she can take home to her parents and say, "this is the love of my life." A woman in her 40s normally doesn't have quite the same concept in mind. I'm generalizing here of course, but usually a woman that age has come into her own, so to speak, and she's looking for someone who isn't going to be intimidated by her.
And as a man, you need to ask yourself, what do you want, relative to the woman you're talking to right now or dating? If she's 23, and he's 45, what is his desire for the future and what is hers? Marriage, children, the whole nine? There is certainly a difference in the way women view the world at those different ages, and what they want.
Do you see any potential downside to dating a woman much younger than yourself?
I don't even consider it at all. You can't really control who you're attracted to. If you're attracted to a younger woman in her 20s, it's because of the qualities she possesses, and what she presents to the world. If you're sincere and honest about who you are, her age doesn't matter. You both have opportunities to grow, and that can last forever.
Well, I guess I'm referring to the "land mines" that I've occasionally encountered when dating younger women. They can be unpredictable sometimes, emotional, even explosive…
I have a notion that men have a mid-life crisis, and women have a quarter-century crisis. By that I mean, when women reach around 25 years old, they start to examine everything about their future, where they are in life. At 25 they consider the relationship that they're in, they wonder if they've made the right career choice, and they see their friends getting married and they wonder if they want that, or if it's going to happen.
25 years old is a turbulent time for women, and it can be especially so if they're in a relationship. If you get together with a woman who's in her early 30s, and she hasn't been married before and has no children and I'm speaking generally here again that's probably a large component of what she's looking for in her future. Of course, that could be what you're looking for, as well.
I've seen older men who were successful in the early stages with younger women, but once they're in a relationship, managing the relationship becomes problematic. They resort to being a "sugar daddy" type, using money to hold onto her. What's your take on this?
There are two ways to have a relationship with a younger woman. You can shower her with all kinds of material things—and for some women, that's enough to make them stick around. However, will they love you for who you are? We see this model repeated over and over, where the older, wealthy guy has the young beautiful woman on his arm, but it's not fulfilling or meaningful for either of them. Or, you can be curious about her, on an adventure together.
I talk to men a lot about that the idea of, not just going through life and settling in our careers and everything else we do, but heading out into this world on an adventure, with a definite purpose. Younger women and older women are attracted to that type of energy. It's a way that has meaning. Age becomes irrelevant when you know who you are, and you don't apologize for it.
Can you share any stories about men that you've coached, who've found meaningful relationships and love with younger women?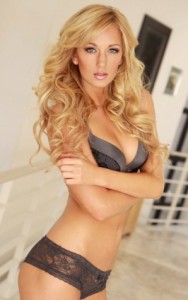 I've had many students from around the world in different seminars, and in various coaching situations, where the men are older and want to date younger women. I've had guys who are 55 years old. Every day, around the world, there are guys getting divorced. They may have been married for 10 years, or 20 years.
They might have businesses and everything else in their life handled, but now they're alone again, and they don't know how to re-enter the dating world. I have many examples of guys who shifted that one thing where they stopped hiding or masking their age and experience in this world, and started to emphasize it and what they have to contribute. That shift alone changed those guys.
I've got testimonials from men all over the world who say, "I tell women my age now without apology not because I'm trying to pretend it's no big deal, but to put it out there, because it's a confident thing to do." It really changes the whole dynamic.
I had a student who is now married: he's 49 and she's 24. And he told me, the thing that shifted for him was this whole apologetic, "I'm older so I can't offer what she wants" attitude. That perspective is completely flawed. We can change it. You can stand up tall on this earth. That mental block that older men have—they need to make friends with it, and start presenting who they are.
Any final words or wisdom for all the men who are ready to get out there and start dating younger women?
If you're attracted to younger women, don't apologize for it. Be true to who you are, and everyone will respect that. You're not trying to manipulate anyone. If you just want a younger woman to show off to your buddies when you walk into a venue, you may want to examine what your motives and purposes are, and whether it's congruent with what you want in life because you might just be looking for validation.
My big thing is being honest and coming across as a real man who doesn't apologize for it, which is what too many men are doing in this day and age. You might be attracted to someone in their 20s, 30s, or 40s but I 100% believe that age is irrelevant when you know who you are.
Thanks for your time and insights, Zan. How can our readers find out more about your products and programs—and can they schedule one-on-one time with you?
I do a lot of private coaching, as well as some major weekend "intensives" in different cities of the world. I also travel a lot and speak at universities. My website is www.zanperrion.com and I also have a forum that is devoted to speaking about this new way of interacting, which is at www.naturalgame.com.
For more surefire tips and tactics to land yourself a date with younger women, click here.