Zan Perrion is an internationally acclaimed writer and professional speaker with a wonderful ability to inform and inspire audiences toward excellence in all aspects of life.
Over the years, his name has become synonymous with a more natural and enlightened form of interaction between men and women… the ars amorata, or "the art of love."
Zan's early writings and concepts have heavily influenced today's international "seduction community." Frequently featured as a guest and presenter in many parts of the world, he has never varied from his concept of a more "natural" approach to women, dating, and life.
Zan's seminars and events sell out immediately and have garnered impressive reviews in every city they have been held, including Montreal, Toronto, Los Angeles, Las Vegas, New York, London, Panama, Tokyo, and Cape Town.
Author Neil Strauss devoted an entire chapter to him in his New York Times bestseller The Game: Penetrating the Secret Society of Pickup Artists, calling Zan "…the undisputed heavyweight of the genre… in four years, he never once asked for advice, he only gave it."
David DeAngelo (of Double Your Dating) has called Zan "an example of a true natural". Mystery (of VH1's The Pickup Artist) has proclaimed, "I want to be like Zan!"
Seattle's Komo TV has called him "The World's Greatest Seducer". And in 2007, Zan played himself in the movie Let the Game Begin, starring Adam Rodriguez (of CSI: Miami), Thomas Ian Nicholas, Stephen Baldwin, Michael Madsen, and Lochlyn Munro.
Zan has also been a guest on many radio and television programs, has been featured in numerous newspaper and magazine articles, and is a regular dating advice columnist for both Bobbi and UMM magazines.
In addition, Zan is frequently invited to give lectures at colleges and universities around the world, including UC Berkeley, McGill University, and Queen's University, among others.
His biggest fans at the end of the day, however, are not men, but women. This is because he subscribes to the notion that all women are beautiful. Every woman he has ever been connected with still consider him a beautiful part of their lives.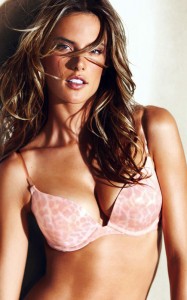 I'm excited to be speaking with Zan Perrion. I've heard a lot about you, Zan, and this should be a really interesting interview…let's start with your background. How did you first get interested in the social dynamics between men and women, and how did you transform this interest into a business?
I've been involved in this for a long time, since the early days. My interest in this subject preceded the "seduction community." I've always been in interested in the dynamics of men and women, and I've spent the last twenty years trying to discuss these types of things, to be able to better understand and describe it. I'd been doing this for a long time.
Then the "community" came along, and it was natural for me to carry on with this discussion, but bring it to a wider audience.
Did you feel there was a gap in the information that other coaches or "gurus" were preaching?
I never saw a gap, or tried to fill, or find, a niche. I've always been talking about the same type of thing—which is about being true to yourself and having the spirit of a man, one which women find attractive. I've never varied from my message. It's got an audience; I've got quite a following of men in this world who respond to that, and my stuff is quite different from everything else that's out there.
As we both know, a lot of the guys reading these books, and attending the seminars, are out to learn a few lines and routines that will help them get laid. What's interesting about you is that you take a deeper approach…
My audience tends to be guys who are a little bit older than the students of most of the coaching companies out there. I don't get a lot of the 19-year-old guys who are trying to pick up chicks, because my message is more about a more meaningful, mature type of interacting.
The first thing I tell a guy who is 45—and I'm 44, so I'm speaking from experience is that for the first time in your "older" life, I want you to stop trying to skirt around your age when you meet women. Because as soon as a man tries to avoid the question of his age with a younger woman, or make a joke about it, or deflect it in some way, it now becomes an issue with her.
Normally, the 45-year-old guy meets a 22-year-old girl, and when she asks his age, he skirts around it or makes a joke—and now in her mind, she's thinking that he's not secure about the fact that he's 45. It now becomes an issue for her, because it's an issue for you. I tell guys to "clear the air" immediately, because when you do that, and tell her your age, younger women won't have an issue with it—because it's obviously not an issue for you.
What do you think are the biggest misconceptions that older guys have, about their ability to attract younger women?
The main misconception guys have is that younger women would never go with them because of their age. But younger women in most parts of the world, including North America, are attracted to older men—if they have a certain way of moving through this world that denotes experience, worldliness, savvy, and adventure.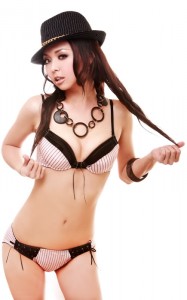 So how would start coaching the average mature man—let's say he's 45 years old—if he wants to start interacting successfully with sexy younger women?
Men need to understand that when you ask younger women about this—let's say women in their early 20s—they consistently say they are not attracted to men their own age, because they seem to be more mature than those men. Older men need to emphasize the concept that they've accumulated a wealth of experience and knowledge about this world.
That's a very attractive way of presenting yourself. Instead, we try to hide the fact that we've traveled to all kinds of places, and done all of these interesting things, the same way we try to hide our age.
We should be doing the opposite talking about the wonders that we've experienced to this point. That's attractive to younger women.
It sounds like it starts with a shift in perspective…
Definitely. You can have the perspective that, "she's younger than me, and is probably looking for someone her own age, and would never go for me because I'm older" or you can change that perspective.
The correct perspective is an amazing one: that I've stood on this earth and seen things that are magnificent. When we can portray that in our lifestyle, and in the way we interact with younger women, they will be absolutely absorbed.
They also love a spirit of adventure. Look at guys like Brad Pitt or Johnny Depp. These are good-looking, famous guys, but they carry themselves in that worldly way they've seen things, they've been through things. I know guys who are 50 years old and they're magnetically attractive because they don't apologize for who they are, their age, or where they've been. Click here for more information on how to date younger girls.